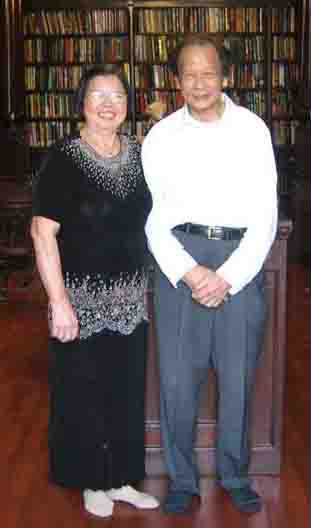 The Peking Garden was established in 1984, by Mr. & Mrs. Jay Huang. The Huang Family immigrated to the United States from Taiwan in 1976. After working in the restaurant business in Houston, New Orleans and Lake Charles, they purchased the China Garden Restaurant in 1984 and re-opened it as the Peking Garden.
Mrs. Jay developed the Peking Garden menu and recipes, after more than 10 years of tasting, trying and improving. Many of the dishes, such as John Polk's Shrimp and Judge Watson's Crispy Duck, are named after long-time regular Peking Garden customers. She also developed her world famous Mai Tai recipe, which draws fans from all over Louisiana.
Mr. Jay's passion ran to old-style architecture, fine furniture and classical antiques. When the Peking Garden was established, he remodeled it with wood paneling, and then searched the world to furnish it with Chinese lamps, huge traditional paintings, massive bronze lions, a bronze wishing pot and a wooden Buddha.